The System IS Rigged!—The Electoral College and the 2016 Election
by Bob Wing, Bill Fletcher Jr.
The pro-Republican bias of the Electoral College derives from two main dynamics: it overweights the impact of mostly conservative voters in small population states and it negates entirely the mostly progressive votes of nearly half of African American voters, more than half of Native American voters and a major swath of Latino voters.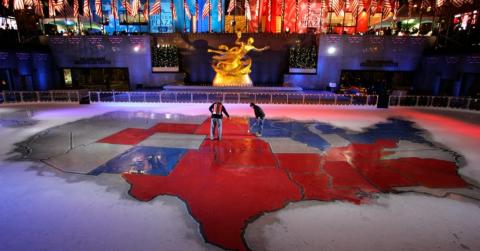 Donald Trump was right: the system is rigged! But it is rigged for the Republicans, not the Democrats, for conservatives, not progressives. And the result is the election of an extreme racist, misogynist authoritarian who may change the course of U.S. and even world history.
Belatedly we learn that Hillary Clinton defeated Donald Trump by more than two million votes, yet Trump still won the Electoral College. The public burst into an uproar in 2000 when Gore beat Bush by 550,000 votes but lost the Electoral vote. This time the public, the Clinton campaign and the press are quiet. We are glad to see Jill Stein taking the lead in contesting the vote in Wisconsin, Michigan and Pennsylvania.*
In fact the Electoral College system was created by slaveholders, and remains undemocratic and racist, and biased to the Republicans. Obama showed that the system can be overcome and even turned to our advantage, but the Clinton and Gore losses show it is an uphill climb.